When it comes to the brand equity model, the Customer-Brand Equity (CBBE) model, devised by Kevin Lane Keller, is mentioned as the best-known one. It must be stated that Keller is the current most notable branding professor in the world as his academic book becomes the widely-used textbook in branding like Philip Kotler's books.
To build strong brand equity, you should identify the direction of customers' perceptions and feelings about your product/ service. To do that, the right type of experiences must be built around your brand, thus, customers have specific, positive thoughts, feelings, beliefs, opinions, and perceptions about it.
A powerful brand not only helps your company improve revenues and profits significantly but also reach out to your loyalty customer. Moreover, it will undoubtedly prevent losing your customers from competitors.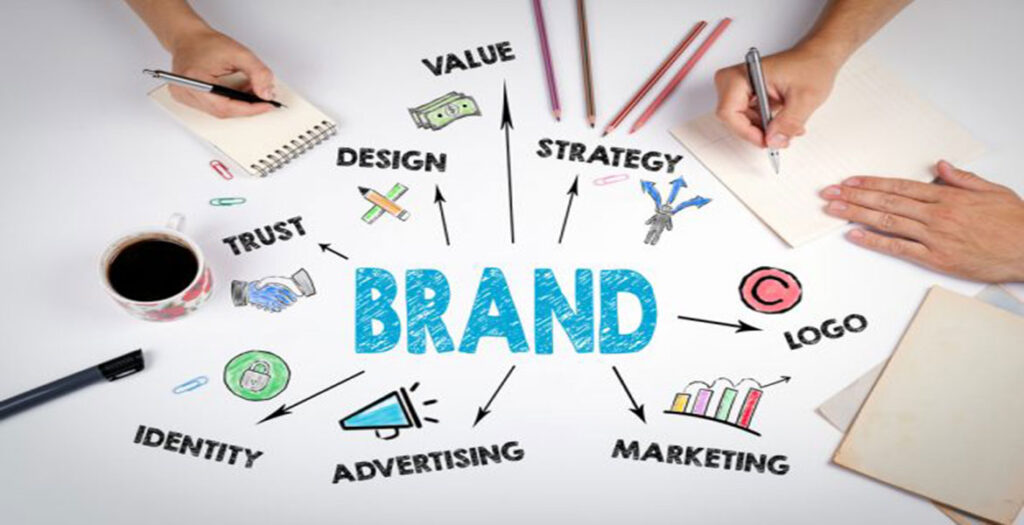 And that is the great idea underlying the brand equity model of Kevin Lane Keller.
According to the CBBE model, there are four steps and 6 brand building blocks towards building brand equity in the pyramid.
The pyramid illustrates the process that customers go through with a brand, starting with basic awareness and finishing with complete loyalty. To Keller, brand loyalty not only is considered as the continuous purchasing but also giving customers a sense of belongings and community formed by your brand.
To climb up to the top of the pyramid, there are 4 questions that you need to find out the answers:
1. Brand Identity – Who are you?
A brand identity is made up of what your product is, what your values are, when your customer uses it, how to use the product, and why you should use it… in order to ensure your brand jumps to mind when they need a product or service you provide. In the light of building brand awareness, you need to make sure that customers not only acknowledge your brand but they also recognize it properly.
To begin with, you should include clear messages about what segment is your product brand aimed at, when and why do they use it, where does your brand stand in customers' mind, what critical factors influence the buying decisions of a customer. By clarifying these concerns, you will figure out the who    and in which competitive marketplace your company stands.
Unless you take this critical step into careful consideration, the next steps seem to be worthless. Thus, it could be said that market research is of the essence since it resolves all the workplace issues within your company.
2. Brand Meaning – What Are You Represent For?
Once you have defined your brand, the next steps you need to accomplish is to create a brand meaning.
The two building blocks in this step you should take into account are "performance" (what your brand means) and "imagery" (what your brand stands for) .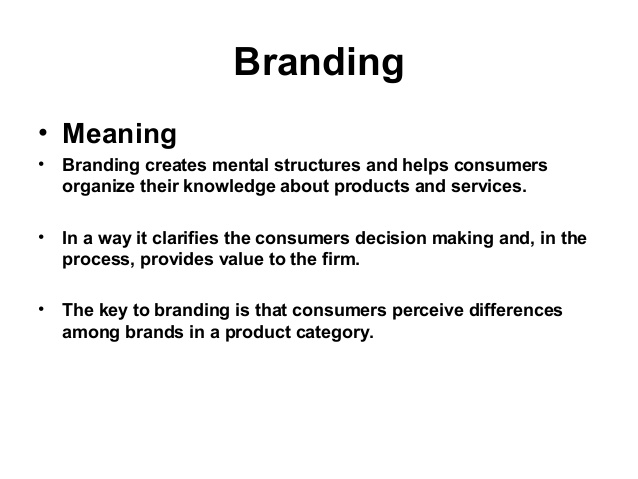 Brand performance refers to how well your products meet customers's needs. There are five dimensions:
Primary characteristics and features 
Product reliability, durability, and serviceability
Service effectiveness, efficiency, and empathy
Style and design

Price
Brand imagery relates to the way your brand meets customers' needs on a psychological and social level. Imagery is therefore more intangible aspects of a brand, which can be formed directly (from a customer's own experience with a product at the point-of-sale), or indirectly with targeted marketing or word-of-mouth marketing.
A good example of this is the Iphone. Distinguished itself with a clever, cutting-edge iconic design and the signature features created and developed by IOS mobile operating system, Apple's smartphone was beloved by bringing confidence and a profound fashion sense to their customer.
This simply means that your product is not just good, it had better exceed customers expectations. In fact, you must think carefully about the type of experience that you want your customers to have with your product. In addition, you should take both performance and imagery into account, and create a "brand personality".
3. Brand Response – how customers think about you?
Your customers' responses to your brand fall into two categories: "judgments" and "feelings." These are the two building blocks in this step.
After all, the goal of brand identity is to make your brand exist in the minds of prospective customers, not just on advertising. The customers' perception of your brand is evidently the prime aspect of building customer relationship, your customers are likely to make judgments about your brand and these fall into four key categories.
Quality: Customers judge a product or brand based on its actual and perceived quality.
Credibility: Customers judge credibility using three dimensions – expertise (which includes innovation), trustworthiness, and likability.
Consideration: Customers judge how relevant your product is to their unique needs.
Superiority: Customers assess how superior your brand is, compared with your competitors' brands.
Brand experience can evoke strong emotions from customers directly, but customers tend to respond emotionally to how a brand makes them feel about themselves. According to the CBBE model, there are six positive brand feelings: warmth, fun, excitement, security, social approval, and self-respect.
Considering to these questions listed above:
What can you do to improve the actual and perceived quality of your product or brand? 
What can you do to increase brand recognition?
How well does your marketing strategy communicate your brand's relevant to customers' needs?
How does your product or service compare with those of your competitors?
After that, let's think carefully about the six elements above. Indeed, more emphasis should be made on the choosing of the appropriate factor aligned with your marketing strategy that will reach and grow your customer base
4. Brand Resonance – How your customers want to rebound with you?
Being at the top of the pyramid, brand resonance is the most difficult to attain and the most desirable level to reach. In essence, brand resonance is the deep, psychological customer rapport with your brand.
Brand resonance can be divided into 4 categories:
Behavioral loyalty: involves regular and repeated purchasing behaviour
Attitudinal attachment: Customers prefer your products or brand, they see it as a special purchase
A sense of community: derive from a group of peoples associated with the brand that your customers feel a sense of belongings.
Active engagement: is perceived as the highest level of brand loyalty. Customers who feel actively engaged with your brand though they are not purchasing it or consuming it. It's the sum of all the ways you connect with your customers: participating in groups, forums, conversations on social media and other outdoor activities.
At this stage, list all the questions regarding what you can provide reinforcing rewards and incentives to your most loyal brand advocates as well as host events that will drive up your customer engagement.
The CBBE Model by Kevin Lane Keller is particularly useful to your business in today's aggressive marketplace. However, brand building is not a piece of cake, especially when your company is still in the onset of creating a solid foundation at the very bottom of the pyramid. With over 20 years of experience in business consulting and branding for thousands of large, mid-market enterprise businesses, which are both domestic and international clients, SPN will help you establish a concrete foundation to achieve future success.